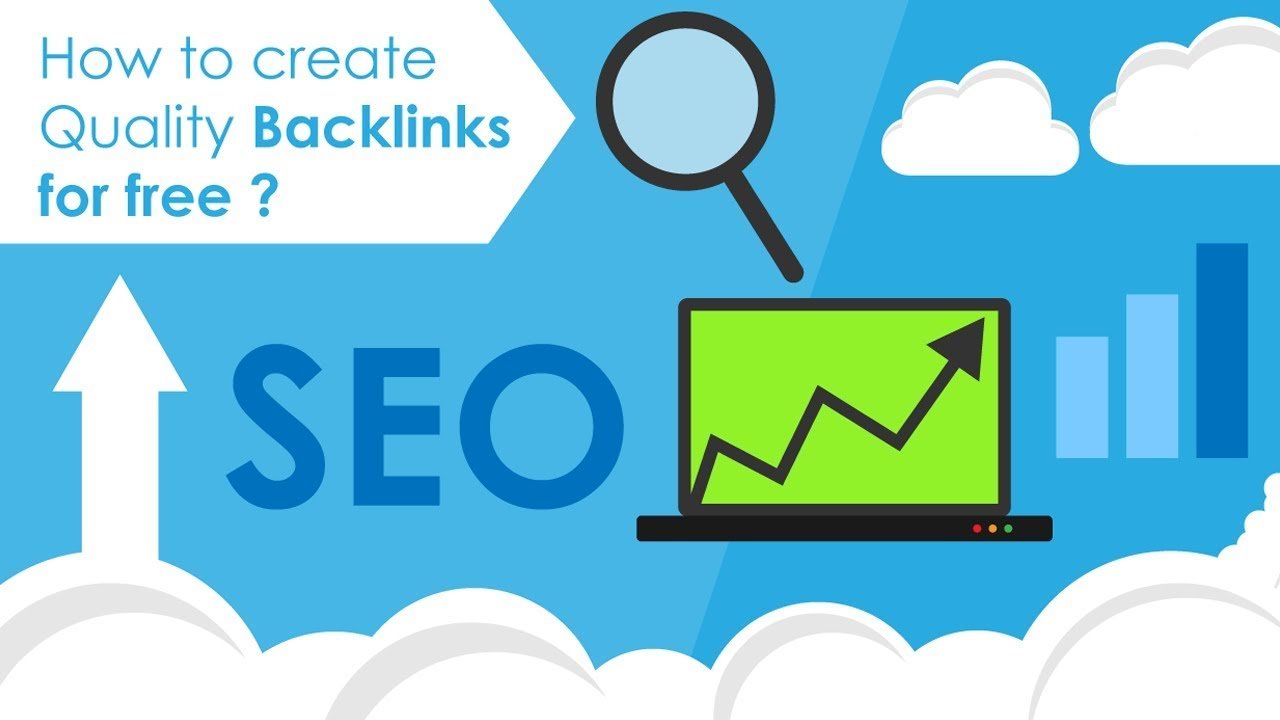 They say the best things in life are free. But working in online marketing, you're finding new costs every week. You're paying subscription fees to high-end data services. You have ad spend on PPC networks. And, you might pay for backlinks. How can you get free backlinks?
Backlink is an incoming hyperlink from one web page to another website
Backlinks are important for SEO because some search engines, especially Google, will give more credit to websites that have a good number of quality backlinks, and consider those websites more relevant than others in their results pages for a search query.  You can easily pay $100 to $500 per backlink if you work with SEO agencies. Paying for backlinks gets expensive very fast.
But what if you have more time than money?
Well, you are so fortunate. Free backlinks are at the door. Free backlinks are around the bend.  How can you get free backlinks? Well, you just need creativity and effort. In marketing, you need to take a decision. Whether you spend and invest time or money. Which of them is better? Spending and investing time to get free backlinks, or spending and investing money to get backlinks easily?
How to Gather Backlinks?
Gathering backlinks, or link building, sounds complicated but there are many ways you can obtain links to your website with very little effort.
Here are the some tried and tested ways to get high authority backlinks:
Visit some blogs and websites

. Don't add comments in the comment box for the sake that it will help you get free backlinks for your site. Do it to add value. Helpful comments not only help you get backlinks but also help you build a strong relationship with bloggers.

Social bookmarking websites allow Internet users to organize and store bookmarks to online resources

. Here are some social bookmarking websites:

BibSonomy – BibSonomy is a system for sharing bookmarks and lists of literature.
BookmarkSync – BookmarkSync is an automatic synchronization service that allows users to access their bookmarks or favorites from any computer or any web browser.
CiteULike – CiteULike was a web service that allowed users to save and share citations to academic papers. Based on the principle of social bookmarking, the site worked to promote and to develop the sharing of scientific references amongst researchers.
Delicious – The site was bought by Avos Systems on April 27, 2011, though it was operated by Yahoo! until July 2011
Digg – Digg is a news aggregator with a curated front page, aiming to select stories specifically for the Internet audience such as science, trending political issues, and viral Internet issues.
Diigo – Designed to bookmark web pages and highlight key points for reference.

Submit your article and site links to social bookmarking websites.

Social bookmarking sites are a way for people to search, discover, gather and organize webpages of interest using virtual "bookmarks."

Social media works great for social bookmarking.

Visit free directories that provide free link exchange and add your link into all free directories.

This will also help you build free backlinks for your sites. The Link Exchange is a free link exchange directory with categorized listings of sites that actively exchange links. Browse the directory for quality sites with topics that your visitors would find useful. Then contact a site's webmaster, either directly or through the directory, to exchange links. You can even add your own site to the directory so that other webmasters will find it – for free!

Visit forums that belong to your site's niche and contribute some good content with a few links for your sites

. You can also put a link or two in your profile and signature.

You can create videos and show your link on videos.

This will increase your site traffic and submit it to YouTube and add your site link in the description of the video. Creating videos and showing your link on videos will help you to get backlinks from YouTube.

Technorati, Delicious, StumbleUpon, Facebook, Twitter, Google+, etc

. will also help you to create good backlinks with High PR Backlinks. 
Other helpful Site for free backlinks:
Technorati
is a platform that served as an advertising websites in its network.
Delicious
is a social bookmarking web service for storing, sharing, and discovering web bookmarks
. The site
was founded by
Joshua Schachter and Peter Gadjokov in 2003 and acquired by Yahoo in 2005.
StumbleUpon
a discovery and advertisement engine that pushed web content recommendations. Its features allowed users to discover and rate.
Facebook, Inc
. a social media and social networking service company based in Menlo Park, California.
Twitter
is an news and social networking service on which interact with messages. Tweets restricted to 140 characters. This limit doubled to 280 for all languages except Chinese, Japanese, and Korean.
Google+
was an Internet-based social network owned and operated by Google Inc. The network attempt to challenge other social networks like Blogger and YouTube.
Conclusion
These techniques will also increase your rank on Alexa and other ranking sites. You can get all blogs, site, social bookmarking websites, FreeDirectory, Forums, etc from search engines like Google.com, Yahoo.com, Bing.com, Ask.com, etc. This will also help you to increase your SEO, which will boost your site traffic. This will help you to build your site reputation.